My own Fairy Godmother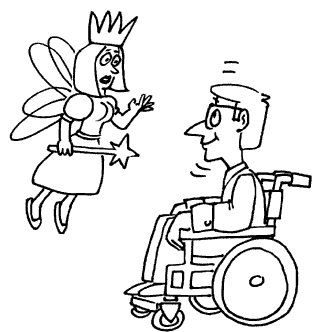 This practical joke started right after my boyfiend sent me the money to buy my new SUPER-COMPUTER. By then, my entire family was still surprised cuz of several packages that were arriving from Miami with my name on them.

It seems my Boyfriend (now husband to be) has a serious
Multiple Personalities Disorder
and one of his "alters" is Ian´s Fairy Godmother.
This gentle lil´lady (Let´s call her Norma [Desmond]) has the particular habit of purchasing enwrapping and sending every object I dared to say "I like" in our conversations.
I know you all will say you wanna borrow Norma for a few days, and you are right, Norma is a blessing (as all my fiance´s other "alters" and the sum of them) but I had to tell her she´s gone too far when I heard my brother Lucas (StupidBrother, he´s 20) told my Mom:
"This is not fair, I needed a new computer more than him, I´M GONNA BECOME GAY AND STUDY ENGLISH!"
or when I heard my two lil´brothers learned how to say

"I want a PlayStation2!"

in english...
... yes Norma... you should stop doing that.
I love you.
Ian.-